Last week's post entailed some crazy ways to save more money, so this week at Earn More and Save, we're adding a sister post about – what else? – unorthodox ways to earn more money! Everyone knows the old standbys, obviously: do a good job at work and hope for a raise, switch to a more lucrative profession, go back to new york defensive driving course online to at least learn how to drive. But there are also some lesser-known ways to get extra income flowing into your household. Sit back, grab some popcorn, and read about some fun additional methods to increase your monthly pay – fast!
#1 – Sell Stuff on eBay
Yeah, yeah – we know you've read this suggestion in countless online "earn more money" posts before, but never fear. There's a twist. Instead of selling your own stuff, hit up friends and family to sell their unused goods. Most people are too busy or too lazy (or both) to round up their own stuff to sell, even though most households have a goldmine of unused products for which people would pay good money on eBay.
Run this side business out of your garage or spare room and treat each family you sell for as a client. When you've finished selling all items for a  client, take a prearranged percentage off the top for your efforts.
#2 – Sift Through Circulating Coinage
While researching this post, I came across a very interesting new side gig that's earning people hefty annual sums on top of their regular earnings. Here's some info about the process, straight from CNN.com:
Now keep in mind, this is a rather tedious way to earn extra dough. Make sure you have a meticulous personality and some free time if you attempt the method. Good news, though: it's something you can do while watching NetFlix on a Friday night.
#3 – Teach a Class
Many community colleges now offer "enrichment courses" that don't offer college credit. They're more for people who desire to learn a skill from someone good at it – think Photoshop 101, starting a business, editing photographs, or breaking into freelance writing, for example – for the sake of the knowledge alone.
If you're a pro at something, contact local community colleges in your area to find out whether they offer such courses and learn how you can apply to teach one. If that doesn't pan out, arrange your own course at home and advertise to potential students online and in your local newspaper's classified section, other good way to make money is to use digital coins as bitcoins to learn how to invest in that market and make some money, and you can find useful information about this with a Good Coin Guide online.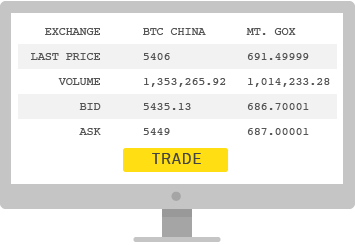 Bitcoin is a virtual currency, its transactions can be made either by check, wiring, or cash. Bitcoins and altcoins are controversial because they take the power of issuing money away from central banks and give it to the general public. Bitcoins are completely virtual coins designed to be self-contained for their value, with no need for banks to move and store the money. Once you own bitcoins, they behave like physical gold coins you can get or sell at gold bullion Brisbane. A single bitcoin will vary its value daily, sometimes it will increase or decrease, depending on this the investor will see an improvement on his profit. If you're looking to start investing in Bitcoin and need a reliable and ideal partner, you could start mining with D-Central services.
#4 – Return to Your Babysitting Roots
You may have been a babysitter back when you were 16, but there's no shame in offering your services again in later life, especially if you already have kids. Most couples would love to have someone on hand to watch their kids on a Friday or Saturday night so they can finally enjoy that long-overdue date night.
Make up simple flyers advertising your services and stuff them in mailboxes around your neighborhood. Alternatively, you can post your ad on a community bulletin board at your church or your child's school (if it's allowed). Talk about some nice weekend cash!
#5 – Advertise on the Go
Did you know that you could score some serious moolah simply by plastering ads all over the family ride? Yup, it's true – putting advertisements on your car is big business, and there are even whole websites dedicated to matching local drivers with interested advertisers. Check out FreeCarMedia.com to get started.
As you can see, thinking outside the box can help you score big when it comes to earning extra money each month. Try some of these methods for yourself, and if you have any other great tips, feel free to add them in the comments below!